Early bird discount until September 14th 2022
LIFE PLANNING Mentorship (EN) suited for Eastern time zones
This Life Planning Mentorship is a six-months interactive program which will be in English and will be planned in Eastern time zones.
The Mentorship is a continuation of the deep learning of the EVOKE® training through case studies, peer support, group teleconferences and one-on-one guidance from an experienced mentor. "Real-life, back-home" client situations and practice challenges are explored during this mentorship.
This is the third and final step in achieving the Registered Life Planner® (RLP®) designation.
Deepen your insight, knowledge, and skills in applying EVOKE® and the Seven Stages framework to your life planning clients.
---
George Kinder's Financial Life Planning Mentorship (6 Months)
The route to a meaningful life, private and business, is simple: Believe in yourself, make a plan, don't deviate from it.
Yet….
That is why Life Planners want to know exactly what your dream life looks like. Whether you are 'on track'. Where the shoe might pinch. Because that's where Life Planners add value. Translating wishes into achievable goals, recognizing obstacles and helping the client to tacle them and planning targeted actions. In every Life Plan people are central, mentally, emotionally, spiritually, physically and financially.
Learn in practice how to apply the learned EVOKE® techniques to achieve ultimate client-oriented advice. Make a difference by discussing actual client engagements with fellow professionals. Receive six-Months of personal guidance to put everything in the field of Life Planning into practice. Effectively and with great pleasure.
Trainers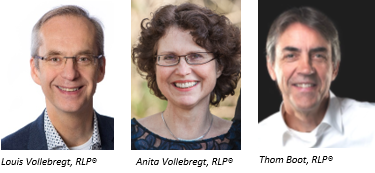 Returns
Deepening the understanding of the emotions surrounding money and its effects on financial planning
Develop the confidence to use the EVOKE® effectively
Coaching on personal development to be authentic in contact with the client
Deepening the knowledge, especially of EVOKE®, the Life Planning advisory methodology
Developing mindfulness as a practical tool within the advisory process
Core themes
The Life Planning Mentorship is the final piece of the training to become a registered Life Planner® and entry in the international register of Life Planners.
The mentorship runs for 6 months and consists of:
Personal guidance in the application of Life Planning with clients
Access to the Life Planners Forum where you can discuss your client case
Various training days on which the technique is practiced
Virtual group discussions about the practical application of EVOKE®
Personal coaching focused on personal development
Fixed point of contact for all practical questions
This training is ideal for professionals from the financial sector; advisors, directors, management teams and employees of banks and insurance companies, accountants, asset managers, pension specialists, money and budget coaches who have followed the EVOKE® training.
Good to know:
Training days in this program will typically run from 2PM to 9PM AEST or from 3PM to 10PM AEDT.
The price includes materials.
There is no possibility to order as a company. On the price a 21% Dutch VAT (BTW) will be applicable.
If canceled more than 14 and less than 28 days in advance, 70% of the total investment is due
100% is due if canceled within 14 days in advance; someone can always take your place
The training can only take place if there are sufficient registrations. If this will not be the case, you will be informed early.
| | |
| --- | --- |
| Download de flyer: | |
---
​NB If you want to register several people for this training, we request that you do this by registering for each person separately.